FROM THE PRINCIPAL
11 months ago
Dr. Scott Barrow
MCMS Principal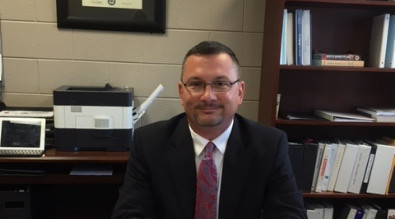 Welcome,
At Montgomery County School System, we have several exiting things underway. First, we are about to begin phase one of building a new school for MCMS/MCHS. Our students, faculty, staff, and community will appreciate the first class facility that is currently being designed. Secondly, we are currently building stronger relationships with Brewton Parker College and Southeastern Technical College to make sure our students are College and Career Ready. Georgia's Move on When Ready (MOWR) program opens more doors than ever before, where students can receive college and high school credit simultaneously. Whether a student is looking for a post-secondary option in the University System of Georgia, the Technical College System of Georgia, military, or the workforce, we want to make sure our students have a plan and will be successful in their endeavors. Finally a new Positive Behavior Intervention and Support (PBIS) will be implemented with fidelity. This will promote expected behavior and incentives based on competitions with rewards from local businesses and stakeholders.
I consider myself blessed to be a part of this school system and it's direction. With nineteen years in education at various schools, the Montgomery County School System family is a wonderful place to educate our children.
We want to encourage parent and stakeholder input into our school. A School Council has been created to help get additional input on regular decision making. We want to provide our area with a quality workforce, and input from the community can help us best accomplish that goal.
I look forward to working with the students in our school system. I will be as fair and consistent as possible while providing a safe and orderly environment of which parents and students can be proud.
With anticipation,
Scott Barrow, EdD
Principal
#EaglePride
Teacher Links

Parents

Student Links